Shiatsu is based on the principles of Chinese medicine and originated in Japan. The purpose of shiatsu is to send the body into a state of balance through a pleasant and relaxing treatment.
The word Shiatsu originates from the words "Shi" – pressure and "Ezu" – finger. The treatment is performed using soft and deep pressure with the fingers, knees or elbows. We adjust the depth and intensity pressure according to the patient's needs and preferences.
Shiatsu is a holistic treatment designed to identify and treat the source of the problem and not just the symptom. In general, the treatment is intended for the entire body, but there are also cases in which the therapist chooses to focus on specific areas of the body.
Shiatsu focuses on trigger points on the meridians – the energy channels along the body – these points have an effect on the nerves, muscles and internal organs.
Patient diagnosis before treatment with Shiatsu
Just like other methods of treatment based on the principles of Chinese medicine, Shiatsu is based on four principles of diagnosis – looking, listening, questioning and contact.
The first part of the treatment is the diagnosis based on tongue examination, assessing the pulse, observation of the patient's posture and movement, listening to the patient and taking a history about his health, lifestyle and emotional state. 
After the therapist has gathered as much information as possible about the patient's condition the diagnosis and treatment can start.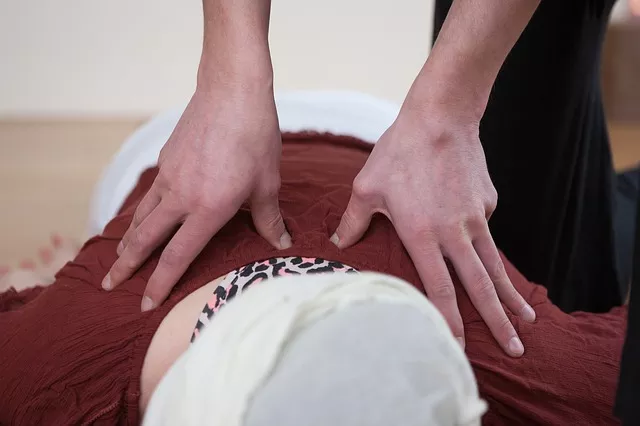 What problems can Shiatsu solve?
Migraines, back pain, digestive problems, Spinal disc herniation, gynecological problems, ADHD, releasing anger and stress. Shiatsu is also a possible solution to various medical and mental states.
Shiatsu treatment course
Shiatsu is performed with the patient fully clothed, sitting or lying on mattresses. The treatment is therapeutic and pleasant, it can bring the patient into a state of complete relaxation and sometimes even leads to a total detachment from the stresses and hassles of daily life. The patient leaves the treatment feeling peaceful with a sense of calmness that stays for a few more days.
Who is Shiatsu good for?
Shiatsu is for everyone. Pleasant and relaxing, the treatment can help patients who wish to have an overall feeling of wellness and to overcome difficulties. The treatment helps them to become better acquainted with themselves; it encourages them to make positive life changes and can even prevent future illnesses. As mentioned, Shiatsu therapeutic treatment can help with many problems, including: Migraines, back pain, digestive problems, spinal disc herniation, gynecological problems, ADHD, releasing anger and stress and various mental states.